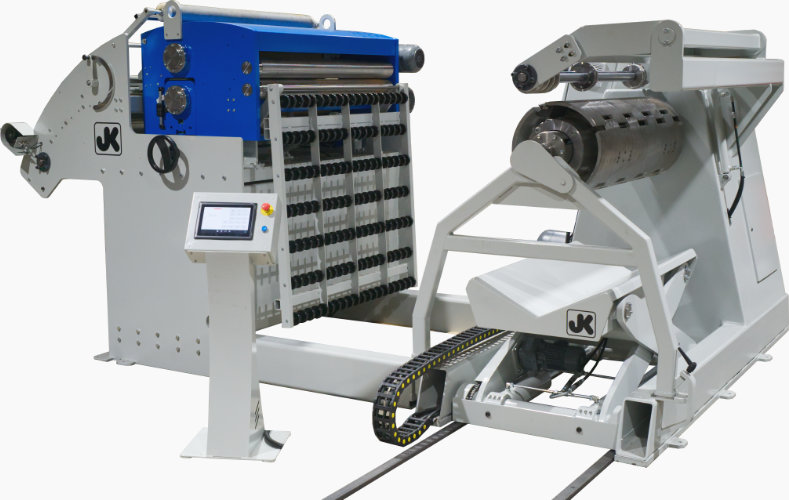 Rewinding line
Braking device, which utilises rotating urethane coated cylinders for braking. This method does not leave any marks on the plate surface.

Braking motors act as generators. The energy is re-used in coiling.

The web guiding is equipped with laser edge sensor and servo control. This ensures straight coil ends.
There is a lifting bridge, which is equipped with rollers between coiler and braking unit. This eases the insertion of the plate.
The coiler is equipped with hydraulic plate gripping.
Coiling tension is adjustable. Adjusting control is located in control panel.
Easy to use, touch screen based user interface.