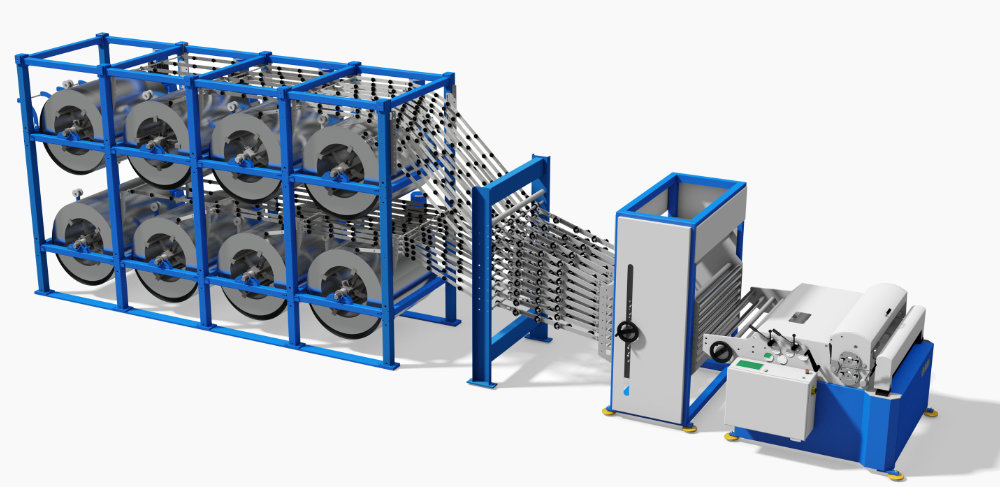 Automatic cut-to-length and slitting multi-coil decoiling system JK 2015
Automatic cut-to-length
Slitting, cutting and straightening.
Digital display for slitting blade positioning.
Straightening unit with 4 straightening rolls.
Adjustable speed max 30 m/min.
Max sheet width 1250 mm.
Max sheet thickness 1.25 mm.
Three slitting blades as standard.
Option
Additional slitting blades
Plastic film applicator.
Automatic multi-coil decoiling system
Two oor structure with 8 decoilers
Max load 5 t/decoiler
Max coil width 1250 mm.
Max. coil OD 1100 mm.
Height of structure 3400 mm.
Width of structure 2300 mm.
Coils can be loaded with both overhead crane or forklift.
Decoiling speed 0 - 30 m / min.
With automatic loop control and sensors.
Each decoiler has its own motor for decoiling.
Pneumatic stoppers for standby coils.
Continuous sheet guiding tracks to the coil selector.
Option
Separate mandrels for max 5000 kg load capacity are equipped with A-frame and brake.